The best free Bada App is AppsBox 2.0 . Since Appbox 2.0 app provides Free navigation,Music ,Video,News,Food Selection and Many more Interesting Apps In just One App.Which makes your wave a real Smart Phone. If you need More Info About the App Then See This.
A person always needs some Navigation App : Appbox Has a Navigation App
Simply Map 2.0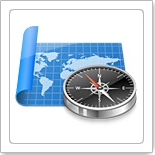 Description
Simply Map 2.0 is upgraded version of Simply Map. One of most downloaded map application of Bada .Simply Map is a very simple map application. You can use SimplyMap to search location. You also can use street view mode and go to famours location. Check it out
A Person Also Needs A Music And Video App :Appbox Has it
Music Dictionary 2.0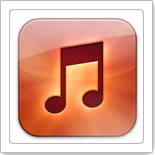 Description
Music Dictionary 2.0 is a "song and artist dictionary" of all times. 8.600+ artists and more than 480.000 songs, you can search and find every song of every artist in the world. This application also support searching lyric and information of any song in database by Google and azlyrics.com. Check it out
Screenshot
We Should Have Quotes in Our Phone to Keep Us Motivated Towards Our Target : Appbox has it.
Startup Quote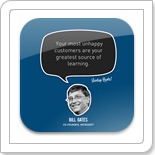 Description
Startup Quote is quote collection from many businessman, who are very successful on our planet and our time. For example: Bill Gates, Steve Jobs, Mark Zuckerberg, Larry Page, Sergey Brin…etc . This can help you thing about your changes and your jobs. Hope you find the way of your life in this application. Rate 5 star if you like it
Screenshot
We are always confused that what should we cook today or What should We order to Eat : Appbox Also Solves This Problem
Delicious Food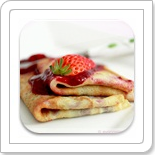 Description
This is an image based application which contain many images about foods around the world. This can help you choose what to eat and also help you know more about what you're eating
Screenshot
A Person Always Wants Some News Of his Surroundings and News About Your Intrust (Like I Want Tech News ) : Appbox Has It
World News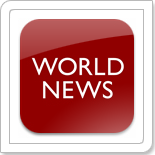 Description
Hi. World News is an collection of news from 36 media, information, production corporation. With more than 500 source to read, you can have every news you want. News sources is divided in to many group : News, Health, Game, Technology, Corporation, Fitness… that can help you choose what you want to read. P/S: Want to try it FREE? You can download AppsBox 2.0 from Samsung Apps. AppsBox 2.0 is a free application collection that has many sub-applications. I create them just for you
Screenshot
Conclusion/Verdict
All these apps Which i have given above most of them are payed . But appbox which is a collection of these many apps is Free . So in my opinion Appbox is a single app which will make your phone a Smart Phone.So go Ahead And Download It.
And Not Only This If you Download This App You Also Have A chance to Win $6000 Check This. Don't miss this chance or else you will later think that if you had given 5 minutes of your life to download this app you could have won $6000. Offer Is For A Limited Period.
Select Your Device To Download



Wave Y (GT-S5380), Wave M GT-S7250) Users Download From Here



Wave I (GT-S8500) ,Wave 2 (GT-S8530) ,Wave 3 (GT-S8600) , Users Download From Here


Wave 525,533,575,578,723 Download From Here
And For your Kind Information This App has been developed by Our Regular Author Dinh Nho Hao Here Known as JulianoLoren and the Owner And The Admin Of The Site Shashank.