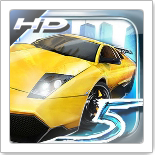 Your wishes have come truE. Many people were asking for an update of Asphalt 5 to bada 2.0 because of the lag they were facing. Today Gameloft released a new Improved version of Asphalt 5. Get ready to Burn some Rubber.

To download and install Asphalt 5 properly, a memory card should be inserted into your WAVE phone. Once your WAVE phone is equipped with a memory card, please change the application download path to the following: Settings – Applications – Installation Settings – Memory Card
The wildly popular racing franchise is back on Samsung Wave and everything's been pushed to max speed!
Stop dreaming and get in!
THERE'S A DREAM CAR FOR YOU Take a ride in over 30 of the fastest, most prestigious cars you've ever dreamed of, from manufacturers like Ferrari, Lamborghini, Audi and Ducati.
THE WORLD IS YOUR RACETRACK
Highly polished HD graphics let you see every detail and animation of the track as you speed over snow, mud, dirt and more in 12 beautiful locations around the world including St. Tropez, Aspen and Las Vegas. Discover hidden shortcuts and jump off ramps!
NEW WAYS TO PLAY Challenge yourself to 8 different racing events including Drift Contest, Cop Chase, Time Attack, Duel Mode, Last Man Standing and Escape.
Better performance, new graphics, smooth UI
The ultimate Asphalt is back 😀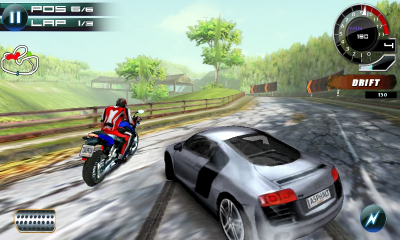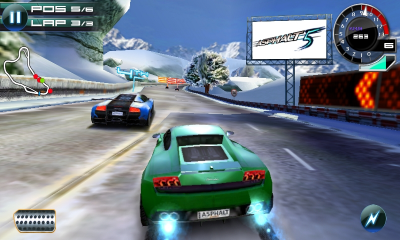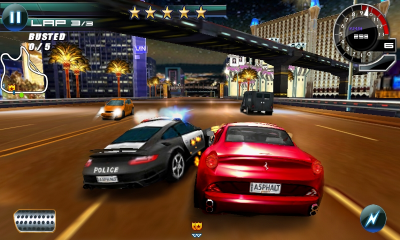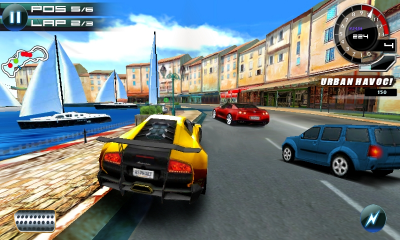 Best Regards
Deepak Kaku 'DK'
Join the support for Badadroid – Badadroid
or