Can you imagine talking into your phone in one language and hearing translated voice in another language?
With Lyngo now it's possible. Speak into your phone and it immediately speaks back to you in one of described languages.

You can try Lyngo and other popular applications like that. After compare you will find out that only Lyngo has the best accuracy and quality of speech recognition. Try it now.
Typical usage:
– business meeting.
– trip to another country
– language lessons
Voice Recognition is available for this 9 languages:
English(US), English(UK), English(AUS), French(EU), French(CAN), Italian, German, Spanish(EU), Spanish(MX), Spanish(US).
If you need more languages we also support language recognition for this languages in Lyngo Ultimate (search Lyngo Ultimate in selleroffice):
Japanese, Mandarin Chinese, Cantonese Chinese, Taiwanese Mandarin, Dutch, Korean, Swedish, Norwegian, Danish, Polish, Portuguese(EU), Portuguese(BR), Russian
You can also use this app without voice recognition, just for translation and real speak for every lanauge above and additinally this ones:
Slovak, Greek, Hindi, Thai, Turkish, Arabic, Catalan, Bahasa
If you like our hard work in design and programming please rate us !
If we get good rates we will improve the app with new languages and new functions.
IMPORTANT NOTICE !
In order app to work properly you must talk as clear as possible and as close as possible to the microphone.
App needs also good internet connection to work properly. Please check if your device meet above constraints before use.
ScreenShots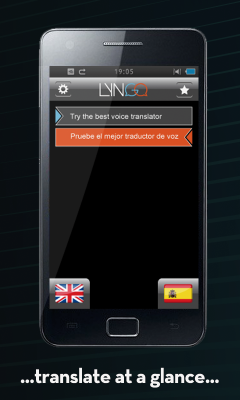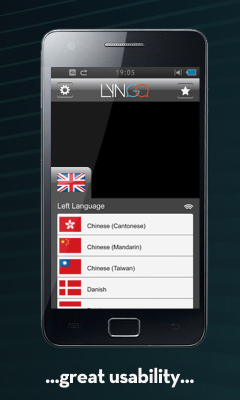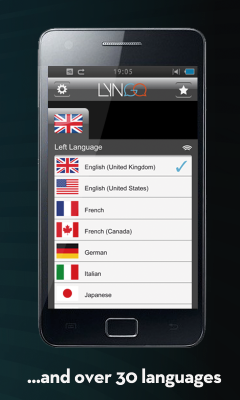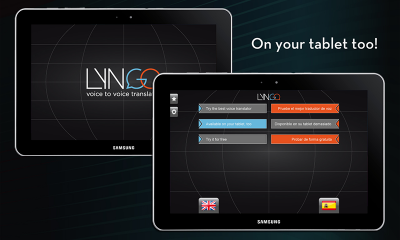 Download this Application now
Best Regards
Deepak kaku 'DK'
or